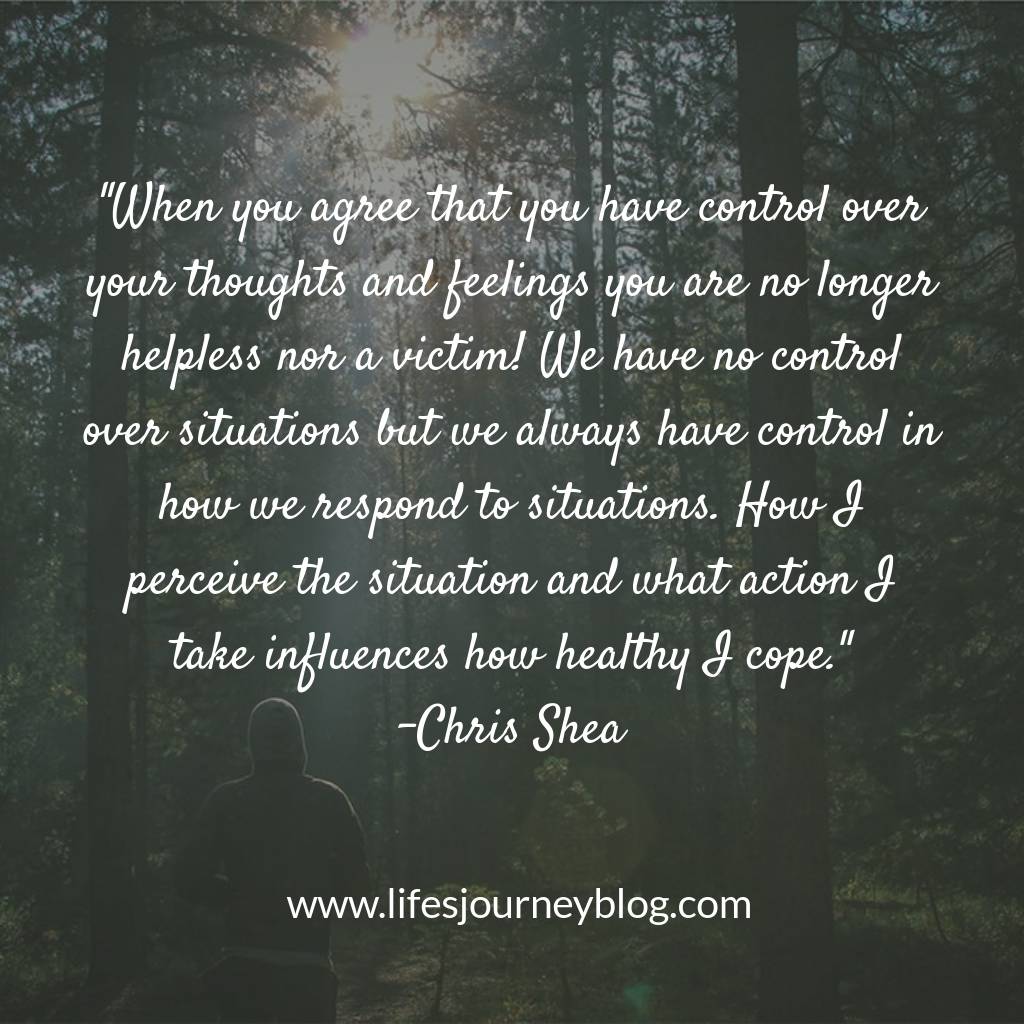 In today's day and age, who hasn't been affected by adversity of some sort? It is the rare yet fortunate person who lives life unaffected by any pain or suffering. Living life means we take chances and place our trust and faith in other people and society. This trust in others can be betrayed while some of the chances we take don't work out the way we hoped or wanted. This is why we suffer from adversity.
I reviewed various dictionaries for the definition of adversity and found "misfortune" and "a difficult or unpleasant situation". I feel that it's important for us to keep in mind that some adversity happens to us, while some adversity may be caused by us. Nonetheless, I firmly believe that it is not the adversity which defines us, rather, it's our way of dealing with the adversity which is most important. The question is not "how do I avoid adversity?" The question is "How best can I cope with my adversity?" We can't escape adversity, but how we respond to the adversity will determine whether or not we are happy and at peace, or miserable and in turmoil.
The first step in learning to cope is in learning to change our perspective. Our perspective about ourselves and the world around us is our reality. I will spare us a philosophical discussion on reality, except to say that reality is based on our perception of our world. Think about it: if I don't feel positive about myself, then my view of my world will not be positive. How can it be? If I'm miserable I won't appreciate the positive and beautiful aspects of our world.
When adversity enters our world, our perceptions of the adversity, our world, our family, and oneself will determine how we cope with the adversity. It's important for us to recognize our perceptions and work on changing our negative views and thoughts. I'm not saying we are to deny or avoid the negatives in life; they are real and a part of who we are. What I am saying is that dwelling on the positives in life will influence our perceptions. A favorite quote of mine is "there are no problems, only solutions." (John Lennon) I agree with the sentiment. If we focus on "solution-thought" there are no problems only the solutions; that on which we focus our attention is our reality.
I encourage you to spend time each day practicing changing your thoughts to focus on the positive and on solutions. Don't deny the negative, but re-think the situation.
The next step in coping with adversity is in training our thoughts to focus on the positives in life. As previously mentioned, our perception is our reality, and our reality influences our thoughts (and vice versa). So, changing our thoughts will change our reality and our feelings. We don't ignore or hide the negatives in life, but what is it that becomes our main focus; the negatives or the positives? In the latter, we still acknowledge the negative, but we focus on what we can do, on the solutions needed; not on what we can't do or change.
As we reflect on life we notice that most days there are positives and negatives at the same time. We become anxious or overwhelmed as we focus on future problems or negatives because we can't control the future. The same is true for our regrets of the past. We can't control our past so we feel anxious about the past. Focusing our thoughts on the future and on the past cause our adversity to feel more intense since we are focusing our energies on negatives and things we can't control.
So, focusing our energies on the positives, and on the present moment, will help us to to feel less intense about our adversity. The key, as I see it, is control. That which I have control over won't bother me nearly as much as that which I don't have control over.
The next step in coping with adversity is in understanding that we are not victims of the adversity. Victimhood, the feeling that my life is out of my control, causes us to fall into a sense of helplessness. If you convince yourself that "the world is out to get me", or that the situation is forced upon you, you then convince yourself there is nothing you can do about it.
Once you feel out of control with no options for action, the adversity takes over. But this does not need to happen! This is the reason I have been talking about changing perspective and changing our focus to the positives. Here's the key in one easy phrase WE HAVE CONTROL OVER OUR THOUGHTS AND FEELINGS!
When you agree to that statement, that you have control over your thoughts and feelings, then you admit that you have control! Since you have control you are no longer helpless nor a victim! We may, in reality, have no control over situations we find ourselves in, but we do have control, always, in how we respond to situations. How I perceive the situation and what action I take influences how healthy I am coping.
We can't avoid adversity, don't make that your goal. The goal is in how well I can keep control of my thoughts and feelings. Before adversity happens, practice this. Take time daily to refocus your thoughts to the positives and to solutions. The more often you do this the easier the task becomes. And when adversity happens, do the same thing; refocus your thoughts on positives and solutions. As I quoted earlier "there are no problems, only solutions".
I admit that this is not always an easy task, and yes, we will fail at it from time to time. Be easy on yourself when you do. Then get up, refocus on the positives, and find solutions which will help the situation. Remember, we can't always change the situation itself, but you can always change how we respond to the situation.
{loadmodule mod_custom,continue the conversation here or on social media}