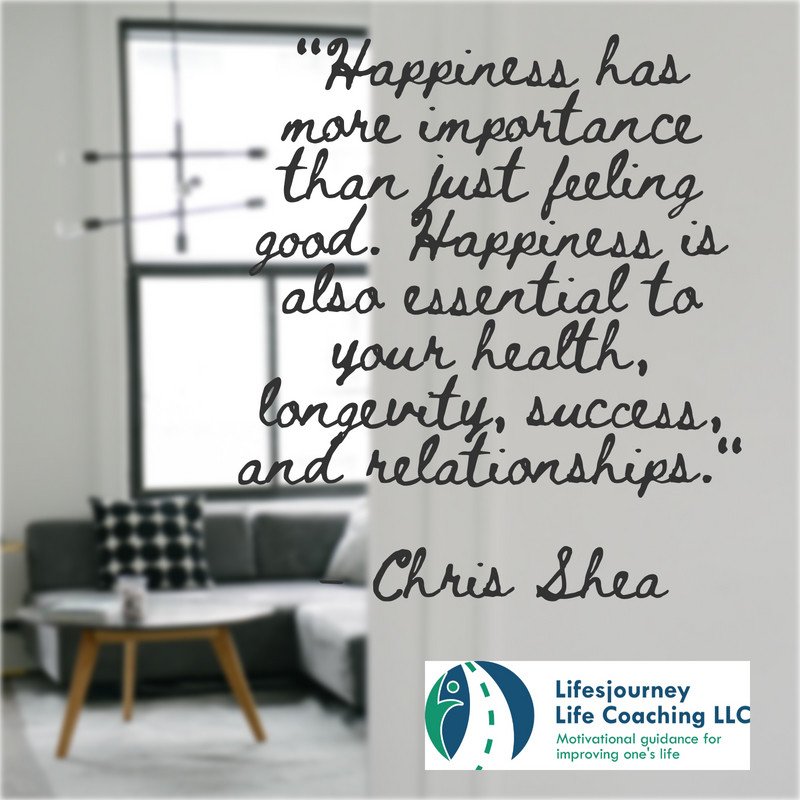 Why Aren't You Happy? How To Change That
Why aren't you happy? This is a question we often ask ourselves, answering ourselves with excuses we tell ourselves. Can I be happy? Sure, you can, but are you sure you want to be happy?
I find that today, listening to the news and hearing people bickering about politics is not easy to be happy. Even if I am happy, once I hear about more violence in the country, I'm no longer happy. So why aren't you happy? Try to be happy in today's culture!
Fair observation. Outside forces and experiences can and do take away our happiness. Being happy isn't always easy, but it does happen. You may want to check out a previous article of mine I titled: "Happiness Is Not The Answer But Here's What Is."
In that article, I wrote: "Happiness is a fleeting emotion which comes and goes. As such, happiness can't be a life goal. This is why I don't encourage people to seek happiness as a life goal." My premise is that we need to focus on inner peace instead of a fleeting of happiness. But for the purpose of this article, I'm content with using the word happy.
Many times we lose our happiness due to outside factors, but I find I lose my happy feeling because of my own inner issues. We can be our worst enemy when it comes to keeping or losing our happiness. The positive side to this is that if I'm my worst enemy, can't I also be my own best friend? Yes!
Our thoughts are actually our own creation. They may seem to pop up in our heads, but in reality, we create them. So, since we create them, we can change or delete them. A favorite quote by Dr. Judith Beck, Ph.D., is "just because I think it doesn't mean its true." Just because there's a negative thought about me, doesn't mean its a right thought. As a child, I used to have the thought I was Superman. Obviously, having that thought didn't make it accurate. So why do we put faith in negative thinking about ourselves?
Here are my ways of keeping my happiness:
Thoughts: Learn and believe that I'm the creator of my thoughts, and so I can change those thoughts whenever I want. If you're not feeling happy, check your thoughts to discover what you're telling yourself. If you're telling yourself unhappy thoughts, then, of course, you will feel unhappy.
Perspective: The way we view the world around us becomes our reality. If we focus our thoughts on the negative, of course, all you will perceive is negative. The more you look for the positive, the more positive you will find. And if your perspective is positive based, so will your thoughts.
Kindness: Have you noticed that many times we are kinder to others than we are to ourselves? Learn to treat yourself as you treat others. If you are patient with others or give them the benefit of the doubt, do the same to yourself.
Mindfulness: Practice living in the moment, feeling what you're feeling without judgment. Learn those times when you aren't happy, and teach yourself ways to become happy.
Keep Going: Just when life is going great and you're feeling comfortable, we tend to self-sabotage. We stop ourselves just before we achieve our success through the thoughts of not feeling worthy or of not thinking you really can achieve this. Don't allow those thoughts to influence you. You made it this far, keep going.
Why aren't you happy? It might be your own thoughts. Change your thoughts, and you can once again feel happy.
{loadmoduleid 140}