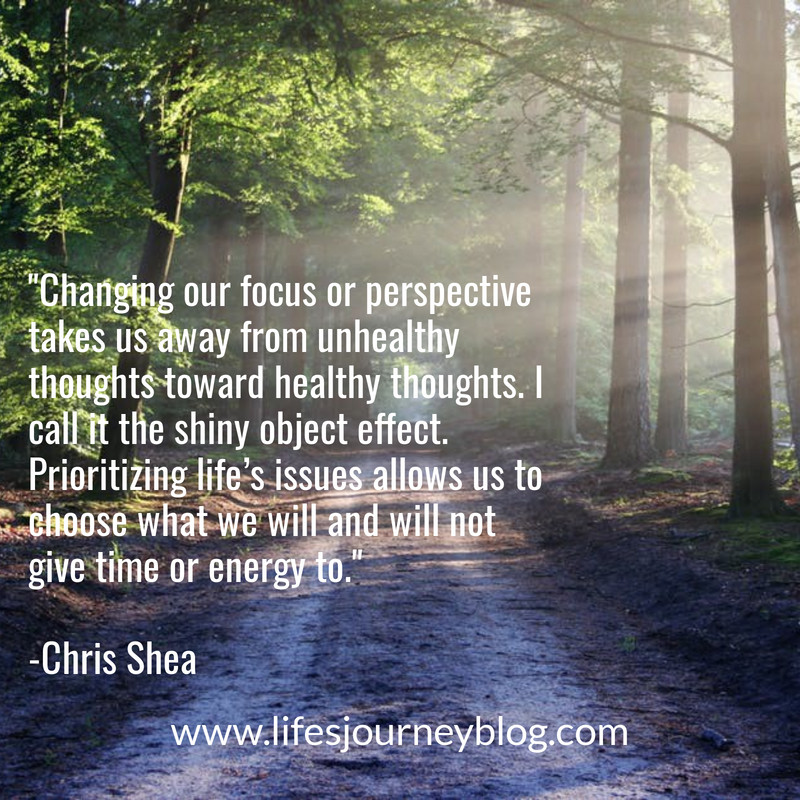 An Expert Life Coach Shares Successful Ways to Change Perspective
Many of us are negatively bothered by the small annoyances in life. Expert life coach Chris Shea shares his successful way to change perspective and live happier.
It's usually not the big things that affect us as much as the accumulation of these daily small annoyances. We find ourselves lashing out in anger or snapping at others for what they may feel is a small matter, but you are really lashing out not over that issue specifically, rather you are reacting to an accumulation of small issues.
When my clients complain about issues in their life, regardless of my opinion, I try to refrain from labeling it "the small stuff". If something is bothering someone I don't want to say "small stuff" as that negates what they're feeling. Although, I hope to get them to a point when someday in the future they can recognize the current issue was something small and can be now laughed at.
To get to that point of laughing at ourselves over the small stuff one of the questions that I'll ask my clients is, "in the scope of everything going on in your life and in the world right now, where does this fit?" The question is an attempt to change perspective and put into focus that which is truly important in life.
When we get mentally stuck focused on what is truly a small matter, we need to divert our attention to refocus on something else. Eventually, you'll forget what you were previously focused on. This helps to reframe our perspective. It's like a laser pen for cats, keeping their attention focused on a point, not on anything else. We, as humans, act and react the same way a cat does with the laser pointer.
I've spent over 20 years working with people suffering from addictions to later work on their recovery while learning how to cope with cravings for their drug of choice. One of the complaints I frequently hear from my former clients is about their sponsor/mentor in guiding them through a craving. They complain to me that when they would be having a craving they would call their sponsor and say "I'm having a craving" and the sponsor would reply "hey did you watch the game last night?"
The former client would be dismayed that their sponsor only wanted to talk about the game instead of the craving. They would wonder what's wrong with their sponsor that they wouldn't talk about the craving? They'll suggest to me that they need a new sponsor who cares for them and not some game.
My question to this person in recovery, after listening to their story, is always "well did you use last night?" "No", they would reply. To which I state "isn't that the goal you were going for, not using?"
If I have a headache and I focus on my headache then my headache gets worse. If I do what I need to do to take care of that headache and then do something else, my headache seems to get better or even goes away. Changing our focus or perspective takes us away from unhealthy thoughts toward either healthy or neutral thoughts. I call it the shiny object effect. If your cat or dog (or even young child) is fixated on something you don't want them to be fixated on, simply flash a shiny object and their fixation changes to the new object. You can do this literally or figuratively with yourself and other humans.
Changing perspective helps us understand that some of life's issues are small and not worth our time, energy, or negativity. Distracting myself from the small issue is but one aspect of coping with the small stuff; understanding and coping with the idea that it's a small issue is vital.
Prioritizing life's issues allows us to choose what we will and will not give time or energy to. If the issue, in the scope of what's happening in the world, won't make a difference, then let it go. If the issue rises to the level of needing to be addressed, then do so in a healthy, conscious, and productive manner.
{loadmoduleid 140}