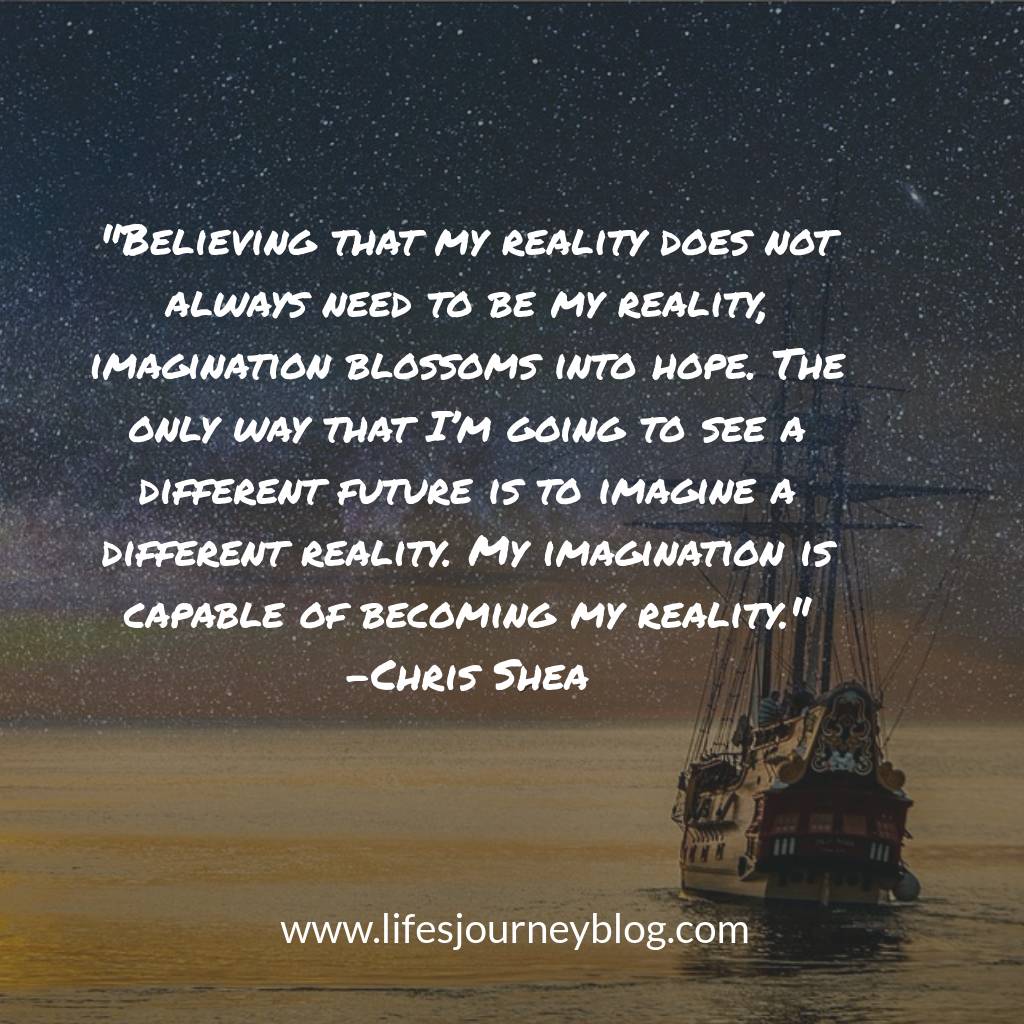 As I've grown older I realize that I'm not as creative as I was as a child. Whether that's actually true or just my perception, it's my current reality. Children have a sense of wonder about them, partly because many of their life experiences are new to them. I watch the reaction on the face of my granddaughter, not yet a year old, and I see the wonder and amazement as she experiences the word around her for the first time. I don't remember ever being that age, but I do remember that as a child my imagination and creativity were awesome!
As children, we imagine ourselves as being any occupation, and even some made up super human people saving the world. Our desire to experience the world in all its fullness, and add to it, seem to wane in many of us as we age. I think the education system is partly to blame, but, realistically, I blame the economy. Why? Most of us need to find employment to survive, and many of the jobs are routine and mundane. Rare are those who gain employment wherein imagination is necessary. The rest of us simply live out our lives, as happy and content as possible. Yet lacking in imagination.
Imagination guides us toward our hopes, keeping us enthused and passionate about life. Imagination leads to discovery and understanding. Imagination, when grounded in reality and sprinkled with an appropriate amount of dreams, guides us along the path of possibilities. Imagination is what separates us as humans from the rest of the animal world. We have the ability to think and feel beyond and outside of our reality. We have formed societies on the imagination of national borders, religions, and money; none of which exist but for our imagination. We place importance and value on gold rocks and shiny gems, but the reality is that their value only lies in our imagination. How is this any different from a child placing value on a random object?
Bonus: Chris Shea is offering this free GIFT explaining how you can improve your life with life coaching! Click here to get it
Mindfulness, focusing one's awareness on the present moment, while calmly acknowledging and accepting one's feelings, thoughts, and bodily sensations, enables us to be rooted in the present moment. Children live in the present moment, focused on what they now feel and in what they are now doing. In a positive way, we can learn from the example of the child who is so focused on the present that they notice the wonders of the world which pass us by in our hurried lives. What child doesn't stop to watch the ant or to play with the spider, all the while the adult is yelling at them for taking too long to get something done.
In that moment when the child is watching the bug they are also imagining what that bug's life is like. Where does it live, does it have a family, is it playing or working? The child uses their imagination to learn more deeply about the world around them. Do we?
Understanding and believing that my current reality does not always need to be my reality, imagination blossoms into hope. Mindfulness allows us the understanding that we can't change our past, but we can learn from the past to help us prepare for the future. Our current reality, our current situation in life, does not need to be our reality in the future. The only way that I'm going to see a different future is to imagine a different reality. My imagination is capable of becoming my reality.
Who I am has a lot to do with my imagination. Ask yourself these questions:
As a child, how did I imagine myself and my world?
As an adult, how have those images and dreams changed?
What are the common themes?
What, practically, can I do to make my dreams a reality?
Don't let adulthood stop you from imagining, dreaming, or having a sense of wonder! Experience your reality in all of it's wonderment, and imagine a future of hope, possibilities, and peace! Children do.
{loadmodule mod_custom,continue the conversation here or on social media}