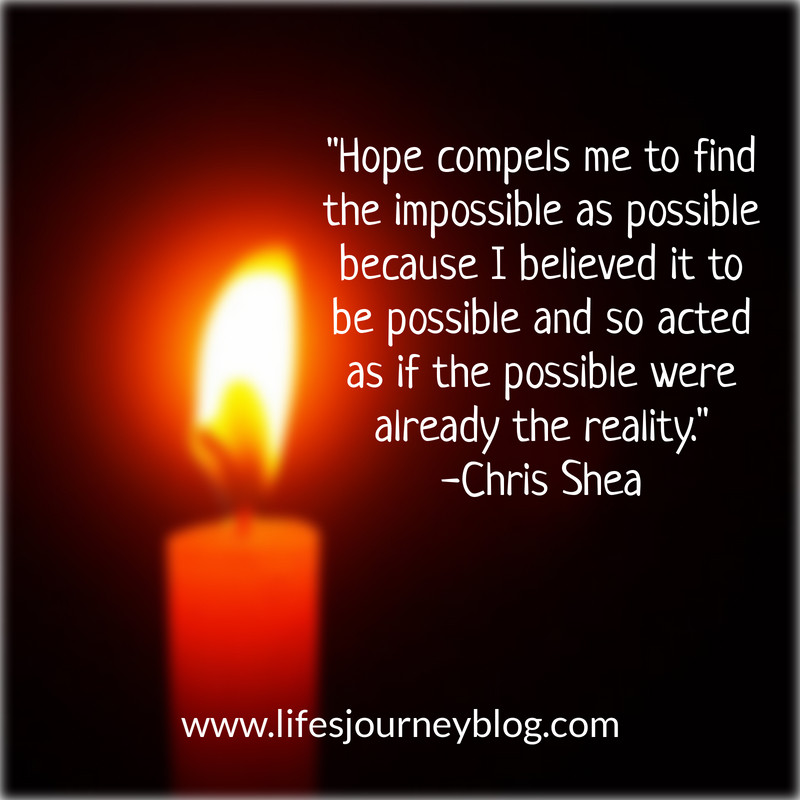 How to find hope in life is not always an easy task. Yet, a life without a sense of hope can be dark, depressed, anxious, and lacking in motivation. In this article, I write about ways of finding hope in life, and so finding happiness and inner peace.
To find hope and to keep hope are essential to living a happy and peaceful life. Yet most of us know what it's like to live a life devoid of hope. A life where nothing seems to be going our way, and no one seems to understand. The encouraging "you'll snap out of it," or "sleep it off," or, my favorite, "just get over it," is not at all helpful. If only it were that easy to overcome the feeling of hopelessness.
Hope is a mechanism developed by the human brain to cope with contexts and situations unfavorable to survival. Without a sense of hope in the future, or hope in one's ability, where would we find our motivation, our drive, to move forward? In the worst of times, it's hoping that drives me forward. That "knowledge" telling me there is something better in the future if only I get there. Hope compels me to find the impossible as possible because I believed it to be possible and so acted as if the possible were already the reality.
The author and evangelist Hal Lindsey says it so well: "Man can live about forty days without food, about three days without water, about eight minutes without air…but only for one second without hope." Here are some of my suggestions to find hope in life:
Do what you know you can do. Take steps forward by accomplishing the tasks you know you can achieve. Maybe you can make the bed, or actually get out of the bed, celebrate the little wins as eventually, these wins will become the lessons needed to find hope.
Perform an act of kindness. Helping someone else not only shows them there are good people in the world but gives you a sense of accomplishment and outward pride in supporting a fellow human. This sense of pride, felt healthily, will lead to a feeling of hope, knowing that if you can help someone else, you can help yourself, too.
Surround yourself with optimism. The attitudes of people around us influence our mood. If you surround yourself with positive and hopeful people, you, too, will become positive and optimistic. Learn who the positive people are in your life and follow them.
Allow for inspiration. Read inspirational books or quotes, strengthen your faith, return to your place of worship, whatever it takes to believe and feel the presence of a being more significant than yourself. Knowing that a prayer community is willing to help you, and the belief that something out there is higher than you, gives us hope in that we aren't alone.
Spend time in nature. Feeling, seeing, sensing the depth of the beauty of nature is awe-inspiring. Notice the small insects and bugs, reflecting on how they, given their size and lack of intelligence, somehow survive and even thrive in their environment. If the insect can do it, you can do it!
How to find hope in life is necessary for us to move forward in life, to find the motivation to grow and mature into the best person you can be. Don't let yourself lose hope. Hold on tightly, and try to enjoy the ride.
{loadmoduleid 140}