Yes

! You can improve yourself & your business!

ONLINE video sessions available!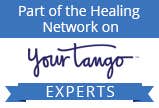 …. a thought from Chris Shea:
My goal, and the mission of "Lifesjourney", is to guide us toward finding self-awareness and inner peace. I encourage us to view our lives from varied perspectives trying to find what daily practices strengthen us along our journey.
Lifesjourney's philosophy for finding inner peace lies in two basic concepts: keeping our thoughts on the present moment, and practicing some form of daily meditation.
"Mindfulness" is a word I often use in my writings, on my social media, and a concept I use with my clients. One of the pioneers in the mindfulness movement, Jon Kabat-Zinn, defines mindfulness as:
"a means of paying attention in a particular way; on purpose, in the present moment, and nonjudgmentally."
Personally, the two key phrases in this definition which I feel are important are "on purpose" and "nonjudgmentally". To find our inner-peace we need to consciously make the choice to spend time every day focusing our attention on what is happening around us and within us. Our focus is not meant to judge what is happening, just to notice it. As we become aware of our surroundings and our inner self, we will become aware of life's joys and potential. In our state of focused awareness, we are enabled to see solutions; to see hope.
Lifesjourney main office for coaching & counseling …